Financing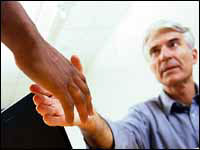 At Elite Sign & Design we understand the value of signage as a highly effective marketing medium. We know that the only time money is wasted on marketing is when too little is invested in the marketing plan to achieve the desired result. We also know, as a small business ourselves, that investing the necessary funds can be challenging.
Through an agreement with a local finance company, here in Lubbock, TX, we are able to extend very affordable financing options for your sign solutions. This enables you to invest the necessary funds to propel your business to the next level without having to deplete your working capital.
Contact our Visual Communications Consultant today to find out more on how we can help meet your signage needs.